Workshops
Workshops are a great, fun way of learning some new skills with other parents.
We having the following upcoming online workshops –
Online Ring Sling Workshop on Saturday 27th February at 10am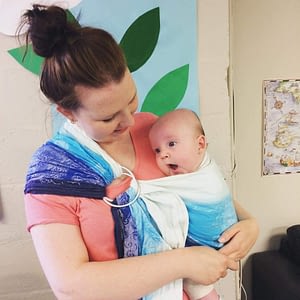 This 45min online workshop is ideal for anyone who'd like to hire a ring sling to try, or who's recently bought one and would like some tips.
Ring slings are incredibly useful carriers! Great with newborns, perfect around the house, or when popping into a shop, and ideal with toddlers who want up and down a lot.
During this workshop we'll talk about ring sling basics, brands, different shoulders, show you how to use it, troubleshoot common problems and give you some top tips.
Aimed at anyone who's never used a ring sling or who is just starting out.
The workshop takes place on Zoom and will be recorded so you can rewatch at your convenience.
Join the workshop – £5 per family.
Join the workshop and hire a ring sling for a month – £15 per family.
---
Moving On From the Baby Box Sling Online Workshop – Saturday 13th March at 10am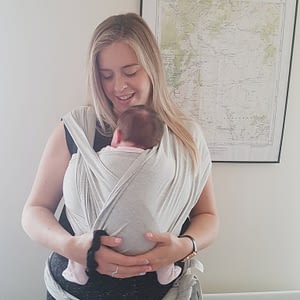 This 75min workshop is ideal for any family whose baby is getting a bit big for the stretchy wrap, or for those who don't get on with the sling in the Scottish Baby Box and would like an alternative carrier for their newborn.
But there are so many different types of carriers available it's hard to know what would suit you family best.
During the workshop we'll look at different types of carriers, different brands and discuss the pros and cons of each. We'll talk about safety, positioning and cover the most frequently asked questions.
Join the workshop – £5 per family. Includes a £5 discount on any sling hire package from Carry Me Round. The discount is valid for 3 months after the workshop.