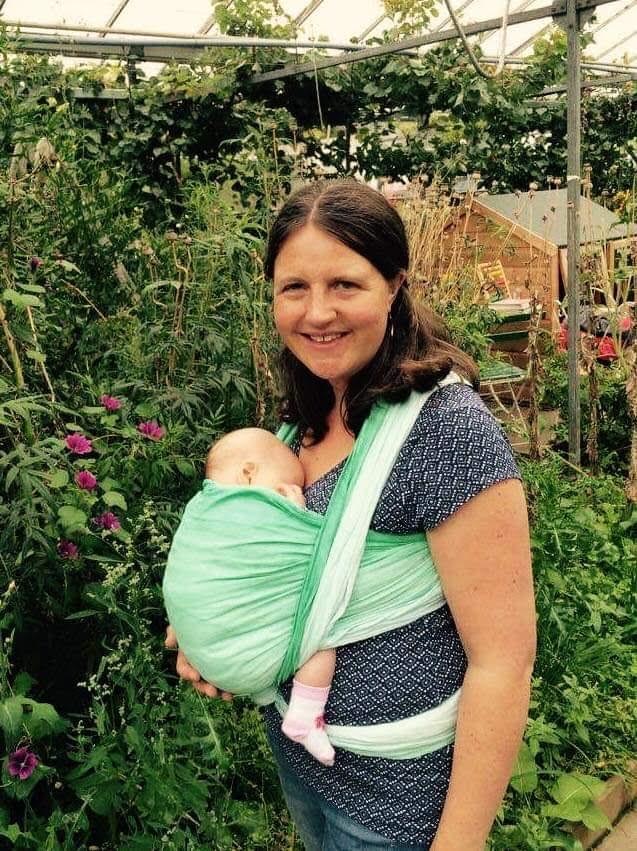 I'm Jill and my eldest daughter was born in 2013. I decided that I wanted to use a sling while I was pregnant. I liked the idea of the closeness and it would be invaluable while walking our energetic Springer.
We bought two carriers and quickly discovered one wasn't ideal. She outgrew the recommended positioning very quickly and it just wasn't comfortable.
The other sling was a stretchy and I loved it. Although tying it was a steep learning curve since there was no local sling library or consultant to ask for help.
By the time she turned 4 months old I had bought my first woven wrap, and my love of wovens began.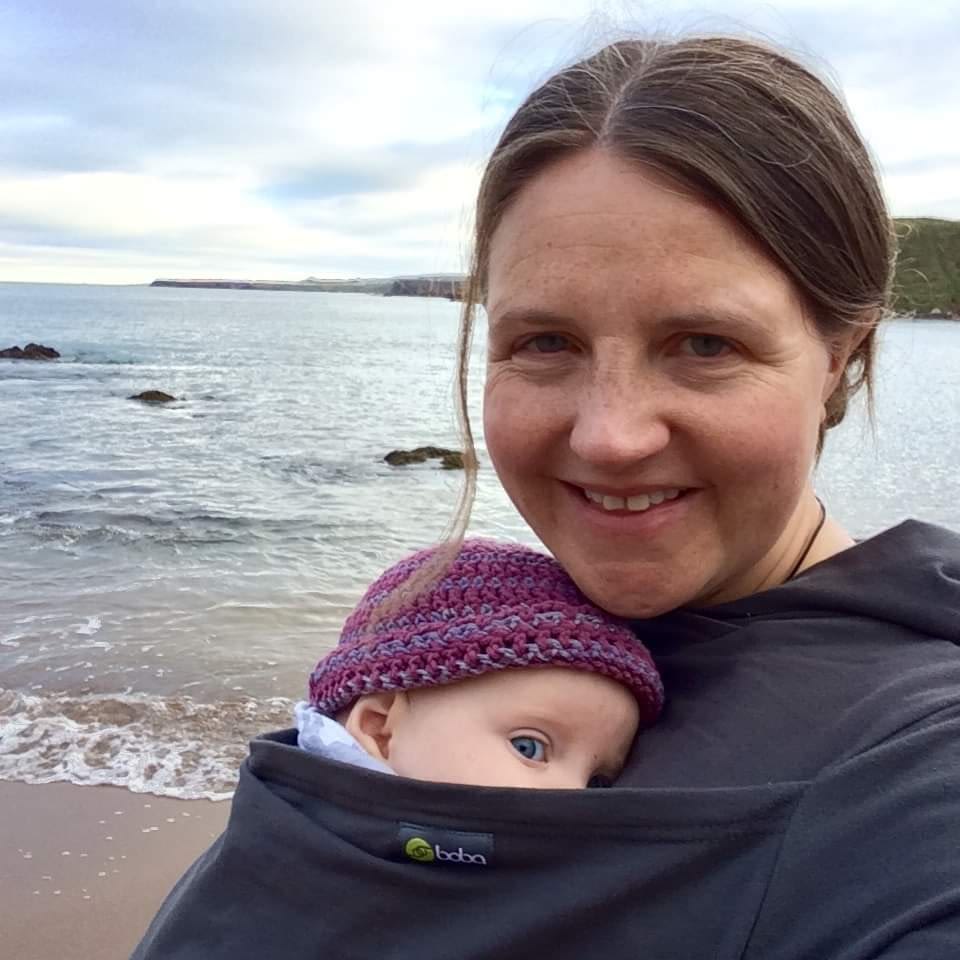 Several people asked about the slings and my stretchy was lent to numerous folk. A couple of friends fell in love with wrapping too. We quickly became aware that we were boring our fellow mummies by always talking about wraps. Since there was no social sling meet in the area our only course of action was to start one up!
Lots of people came to our first social meet, but it was apparent that they wanted help and advice not just a chat a a cuppa. So, I did the Slingababy consultancy course in October 2014. This gave me professional training and the confidence and knowledge to help people.
It also helped me discover a love for mei dais and buckles, as well as wraps and ring slings. The sling meet went from strength to strength with more families across the Borders coming for carrying advice.
In June 2015 I completed my consultancy training. Then in July I opened Carry Me Round – a sling library and consultancy in the Scottish Borders. I now run services in a range of locations in the Borders and Lothians, and offer postal hire and online consultations. I also volunteer with Baby On Borders, a voluntary organisation which promotes the benefits of carrying children.
My youngest daughter was born in 2016 and I've carried her from birth in a variety of slings. I loved having the knowledge and confidence using slings that I didn't have first time round.
I've cherished every minute of carrying my children and it's something I want to share with other families. And to help them carry their children safely and comfortably.